Yoland Grosjean, Swiss member of
Yoland@tripod.net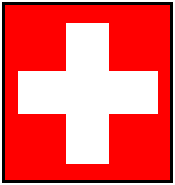 For seniors surfers... 50+...
---
An international private mailing list : SENIORS UNITE
Since January 1997, I belong to an International mailing list with more than hundred members from all over the World. If you are fifty years old or older you are welcome !
This lively forum has been set up by an extraordinary young spirited senior from Holland, my dear friend Maarten Jans. Here is what he says :

---
"Seniors Unite is an international Emailing group for 50 plussers from all over the world, represented in 15 countries as of today and from many more places around the world.
Our goal is international friendship and togetherness.
For obvious reasons we correspond solely in English, about any subject that is interesting.
Of course the rules of common decency have to be taken into account, but as we are all "ripe" adults, I am sure nobody will object to that. Of course the rules of netiquette also are of importance. For more information you can visit my page by clicking at the link below. You will find my Email and you can tell me whatever you want to know.
If you like the idea just tell me to subscribe you to our members list. To do this I will need your full name, Christian and family name, and the place where you live. In due course John Detombe, our administrator, will send you our members list and some instructions regarding our own multi mailing system.
I myself, will be participating with a weekly column and replies to letters from other members.
You will have to be prepared to receive a lot of mail, but when you handle it like you would read your favorite, friendly newspaper, you'll soon get used to the daily load of letters. It's just like Christmas every day.
You will receive your mail trough a LISTSERVER once you are registred (24 hours a day). It works both ways (send/receive) in almost real time.
Hoping to see you with us at :"SENIORS UNITE"
MAARTEN

CONTACT MAARTEN at : SENIORS UNITE

---
I can tell you, I enjoy, and I suggest that you have a try.

Visit the site of my friend Maarten by clicking the link SENIORS UNITE
Friendly yours, Yoland
POUR LES FRANCOPHONES, UNE NOUVELLE LISTE SENIOR EST DISPONIBLE DANS LE CADRE DE SENIORS UNITE - CONTACTEZ-MOI à :
FRANCOPHONE - Seniors Unis
---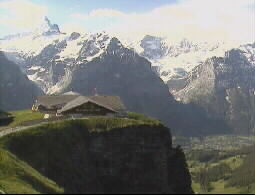 The famous Swiss Alps
---
Direct link to SENIORS UNITE INTERNATIONAL & others :
Discover a new hobby ! Great fun !!!
Wishing to visit my country... Have a look... Drop a note !
---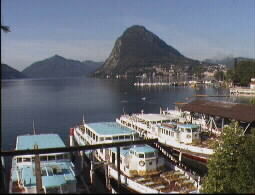 Le Lac Majeur, at Lugano-Tessin (Southern part of Switzerland)
---
Yoland Grosjean
Yoland@tripod.net
FRIENDLY SWITZERLAND